The George Warry Family, and Warry to Queensland, Australia
Information on this page was supplied by Mike Warry – Thank you Mike!
George Warry, son of Robert Warry and Elizabeth Hann was baptised 22 October 1797 at Merriott. George moved to Stoford, a small village near Barwick, and married Hannah Bartlett Masters (daughter of William Masters and Hannah Bartlett) at Barwick 15 February 1825 and they had 8 children all baptised at Barwick. After the death of his wife Hannah , George moved to East Coker and married a widow – Mary Withey (nee Langdon) 30 September 1849.
Children of George & Hannah Warry
(1) Elizabeth baptised 10 June 1827 at Barwick and married Thomas Hodges 26 January 1846 at Barwick
(2) Eliel baptised also 10 June 1827 at Barwick was a painter by trade and married Elizabeth Woolmington 8 February 1848 at Barwick
(3) Ann baptised 12 April 1829 at Barwick and married John Beaton 16 September 1851 at Barwick
(4) George baptised 10 April 1831 at Barwick was a Blacksmith and Innkeeper married Elizabeth (maiden name not known) about 1856 likely West Chinnock
(5) Hannah baptised 28 March 1834 at Barwick (aged 16 months) Would like to know if she married and her family
(6) Jane baptised 28 December 1834 at Barwick died in infancy and was buried 10 December 1836 at Barwick
(7) Samuel Bartlett baptised 27 June 1837 at Barwick was a baker and married Jane (maiden name not known) in 1859 registered Yeovil RD
(8) John Warry born 22 January 1839 at Stoford and baptised 24 February 1839 in the parish church at Barwick.  John emigrated to Australia on the ship 'Alfred' departing Liverpool 14 June 1858 and landed Moreton Bay, Queensland 19 September 1858. He said he had a cousin in law living in the colony.

A reunion of descendants (hundreds of them) of John Warry was held in 1985 and a commemorative book "OUR WARRY HISTORY" 11 pages I.S.B.N 0 9589227 0 5 was written providing the known ancestry and descendants of John Warry.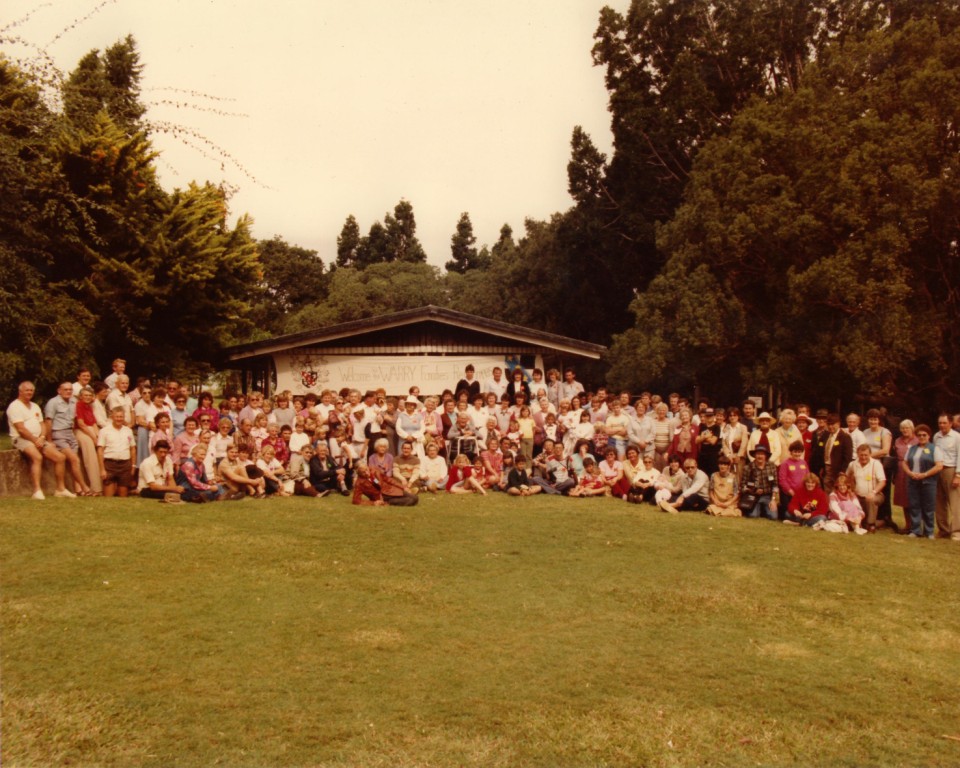 Move to other Warry pages: